GIMER Medical's Spinal Cord Stimulation System Granted FDA IDE Approva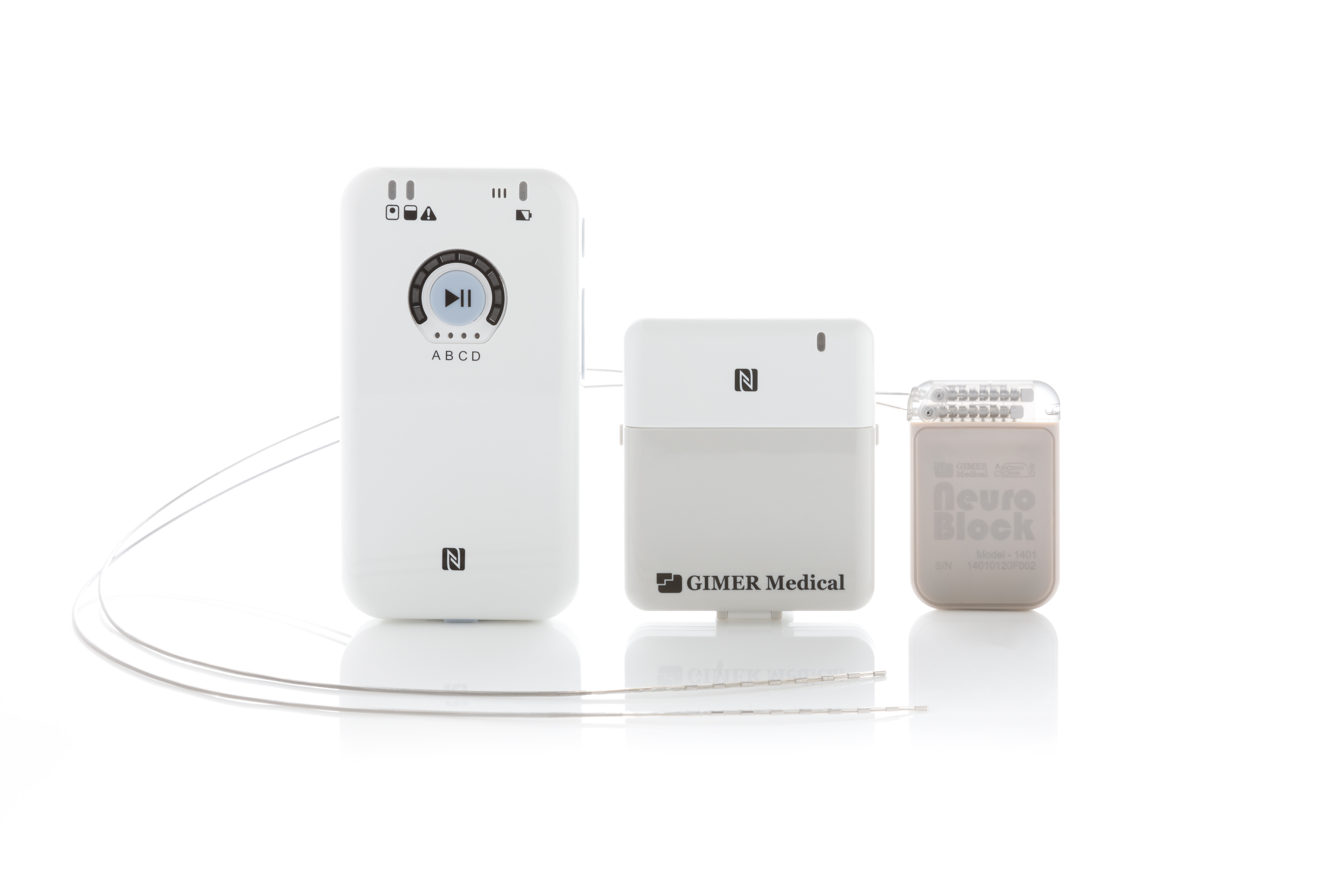 (Taipei, Taiwan; Sep. 2, 2022) Taiwanese medical device manufacturer GIMER Medical announces the company's spinal cord stimulation system was granted conditional Investigational Device Exemption (IDE) approval by US FDA on Aug. 13, 2022. The implantable device aims to relieve patients' chronic pain with its patented technology "+RF". The company is now moving to human clinical trial and will begin enrollment with US trial sites soon.
GIMER Medical's NeuroBlock SCS system provides effective pain management by releasing a novel high frequency stimulation of 500 kHz to the spinal cord.
The NeuroBlock SCS system is designed on the basis of the company's core technology "+RF". In 2008, the founders of GIMER combined pulsed radiofrequency (PRF) techniques and created +RF therapy. This innovation provides a safer, paresthesia-free, and prolonged treatment for patients suffering from chronic pain, such as low back pain or leg pain.
"Low back pain is the second most common neurological symptom in the US. It tortures patients physically and mentally," said Rex Chi-Heng Chang, the CEO of GIMER Medical. "The current treatment options are surgery, medication, and interventional pain management. At GIMER, we have devoted ourselves to providing a less invasive, cost-effective, and drug-free treatment alternative to disrupt the pain market."
Founded in 2013, GIMER Medical started from a research project by a team of physicians and students at National Taiwan University, with the mission to mitigate chronic pain through neuromodulation technology and implantable bioelectronics. In July 2018, the company received investment from Medtronic China Venture Fund, becoming its first funded biotechnological startup in Taiwan. GIMER Medical was also a double winner of Asian Entrepreneurship Award (AEA) and Taiwan National Innovation Award in 2016.
The company is now developing multiple systems targeting low back pain, carpal tunnel syndrome, overactive bladder, and other issues. Given its unique expertise of implantable bioelectronics and access to Taiwanese supply chain, it has also set up a subsidiary COFORCE Medical to provide contract manufacturing innovation to global device makers.
About GIMER Medical
GIMER Medical is a Taiwan based neuromodulation system provider focused on pulsed radiofrequency stimulation therapy. With the mission to provide long-lasting pain relief solutions for people living with chronic pain, the company has designed multiple systems built on its patented pulsed radiofrequency technology "+RF". To support its mission further, GIMER has also established a subsidiary specializing in research, design, and contract manufacturing of implantable devices.
Media Contact
Shih-Yuan CHUEH (PR Manager) sy.chueh@gimermed.com;+886-2-2697-2680 #226
---
Share: